Process Heating
TrustEE prepares and finances energy efficiency and renewable energy projects that supply industrial process heating (PH) demands.
Why focus on industrial process heating?
Industry accounts for about 25% of the EU28 final energy demand. Of the total industrial energy demand, process heating consumes 1920 tera-watt hours or about sixty percent (60%). (1)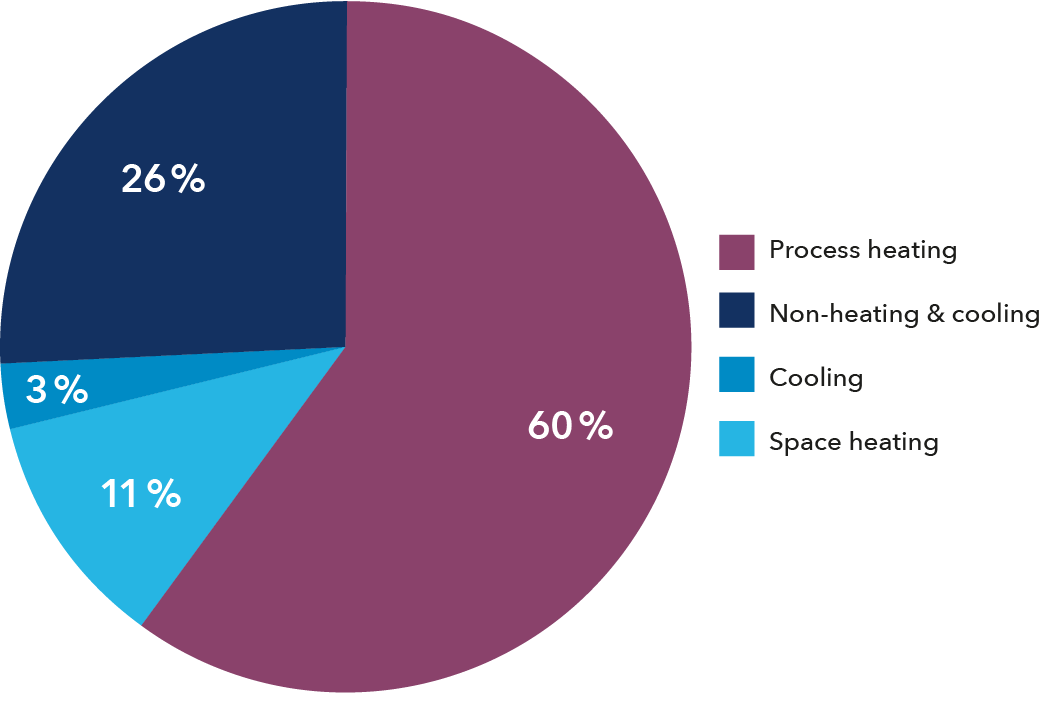 What is industrial process heating?
Steam, warm water, hot water or other warm/hot media is produced for use in industrial processes.
Fuels such as natural gas, coal, petroleum products, and biomass supply these processes.
Particle board manufacturing example 

Five industry sectors...
iron and steel, chemical and petrochemical, non-metallic minerals, pulp and paper, and food and beverage...
...account for over two-thirds of EU28 heat consumption. (1)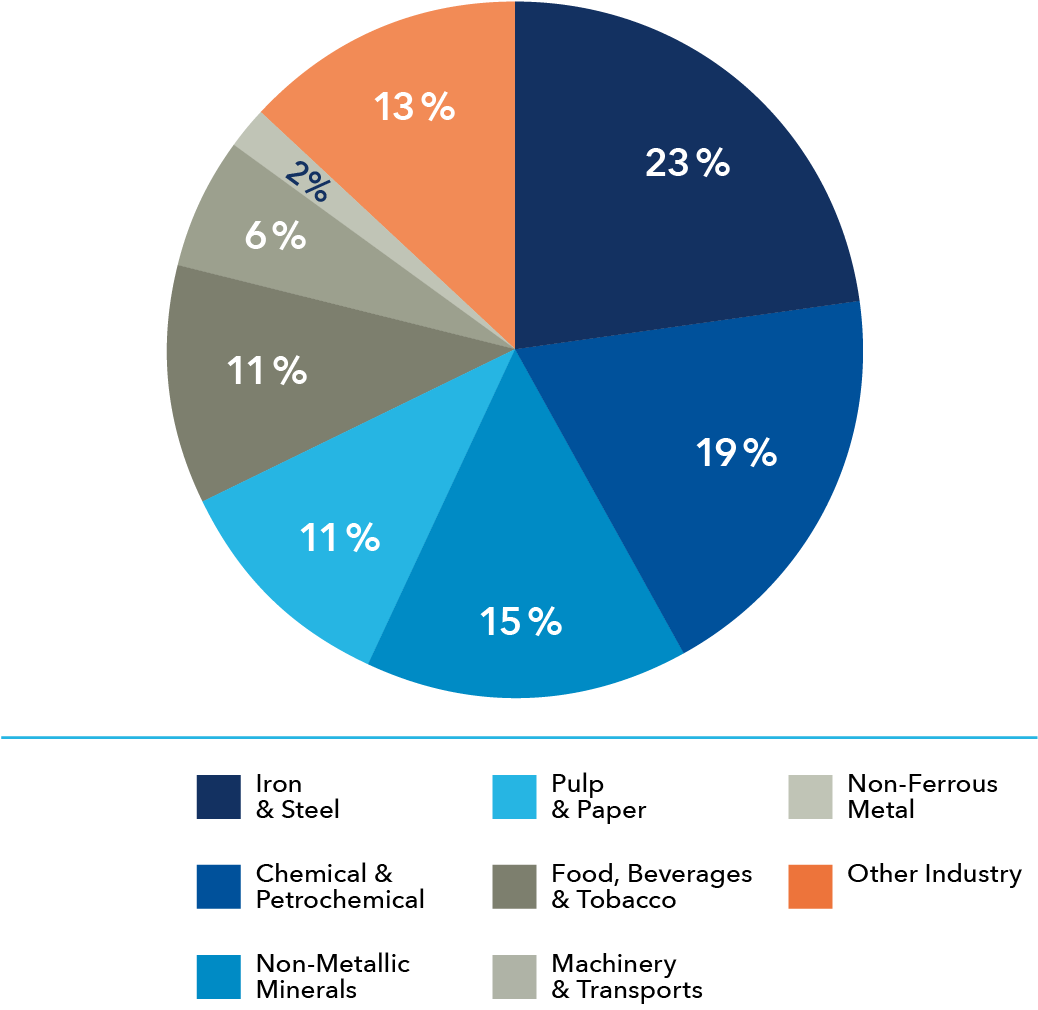 And five EU28 countries...
...account for almost 60% of process heating demand: Germany, Italy, UK, France and Spain. (1) 
Continue to explore...
the potential for SMEs in Europe to invest in energy efficiency and renewables...